Management Team
Sergio Traversa, PharmD, MBA
,
Chief Executive Officer
Before joining Relmada, Dr. Traversa was the co-founder and CEO of Medeor Inc. a spinoff pharmaceutical company from Cornell University. Dr. Traversa has over twenty-five years of experience in the healthcare sector in the United States and Europe, ranging from management positions in the pharmaceutical industry to investing and strategic advisory roles. He has held financial analyst, portfolio management and strategic advisory positions at large U.S. investment firms specializing in healthcare, including Mehta and Isaly and Mehta partners, ING Barings, Merlin BioMed and Rx Capital. Dr. Traversa was a founding partner of Ardana Capital, a pharmaceutical and biotechnology investment advisory firm. In Europe, he held the position of Area Manager for Southern Europe of Therakos Inc., a cancer and immunology division of Johnson & Johnson. Prior to Therakos, Dr. Traversa was at Eli Lilly, where he served as Marketing Manager of the Hospital Business Unit. He was also a member of the CNS team at Eli Lilly, where he participated in the launch of Prozac and the early development of Zyprexa and Cymbalta. Dr. Traversa started his career as a sales representative at Farmitalia Carlo Erba, the largest pharmaceutical company in Italy later sold to Pharmacia and now part of Pfizer. Dr. Traversa holds a Laurea degree in Pharmacy from the University of Turin (Italy) and an MBA in Finance and International Business from the New York University Leonard Stern School of Business.
Maged Shenouda, R.Ph, MBA
,
Chief Financial Officer
Maged Shenouda previously served as CFO and Executive Vice President of Corporate Development for AzurRx BioPharma, Inc. Prior to his tenure at AzurRx, Mr. Shenouda was Senior Vice President and Head of Business Development and Licensing at Retrophin, Inc. Before this, Mr. Shenouda spent the bulk of his career on Wall Street as an equity research analyst. He held senior level positions at UBS, JP Morgan and Stifel Nicolaus, covering a broad range of small and large capitalization biotechnology companies. Mr. Shenouda started his sell-side equity research career at Citigroup and Bear Stearns where his coverage universe focused on U.S and European pharmaceutical companies. Before entering Wall Street, he was a management consultant with PricewaterhouseCoopers Pharmaceutical Consulting practice and also spent time in pharmaceutical sales, having worked as a hospital representative and managed care specialist for Abbott Laboratories Pharmaceutical Products Division. He earned a B.S. in Pharmacy from St. John's University and is a registered pharmacist in New Jersey and California. He also received an M.B.A from Rutgers Graduate School of Management.
Thomas Wessel, M.D., Ph.D
,
Executive Vice President, Head of Research and Development
Thomas C. Wessel, M.D., Ph.D. has been our Executive Vice President, Head of Research and Development since March 9, 2020. Dr. Wessel is a board-certified neurologist with extensive drug development experience, including medical lead for three CNS products approved in the United States: Razadyne®, Lunesta® and Ampyra®. Over the last decade, he served as Chief Medical Officer (CMO) for Acorda Therapeutics from November 2008 to September 2011, Flex Pharma from December 2014 to July 2018 and more recently at Asceneuron from November 2018 to October 2019. He was also a CMO consultant with Verge Genomics in San Francisco from December 2019 to March 2020. Dr. Wessel gained extensive experience in the development of CNS active isomers as Senior Vice President of Clinical Research at Sepracor from September 2007 to October 2008. He also worked on several development projects in neurology and psychiatry at Janssen Pharmaceutical (Johnson & Johnson) in Europe and the United States. Dr. Wessel received his M.D. from the Ludwig-Maximilians-University in Munich, Germany, and his Ph.D. in experimental neurobiology at the Max-Planck-Institute for Psychiatry in Martinsried, Germany. Dr. Wessel completed his residency in neurology at New York Hospital and Memorial Sloan-Kettering Cancer Center (Department of Neurology at Weill Cornell University Hospital) where he remained on the faculty for several years as an Instructor and Assistant Professor before joining the industry.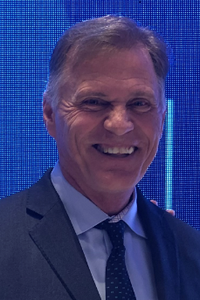 Charles S. Ence, MBA-CPA
,
Chief Accounting and Compliance Officer
Charles Ence is currently our Chief Accounting and Compliance Officer. From August 2003 until June 2019, Mr. Ence was Chief Financial Officer/Corporate Controller of New Age Beverages Corp/Xing Beverages, LLC located in Denver, Colorado. He managed all the financial affairs of New Age and their other portfolio companies helping lead the firm into becoming one of the top 100 non-alcoholic beverage companies worldwide. He helped guide the expansion of the business to ultimately penetration of 46 states domestically and 10 countries internationally, with consistent growth and profitability throughout his tenure. Mr. Ence was also instrumental in successfully uplisting the company onto the NASDAQ capital market. Prior to New Age, Mr. Ence was a senior executive, Planning Manager and Director of Finance for Quantum Corp. Following Quantum he served as a Director of Finance and Investor Relations at On Command Corp. Mr. Ence began his career at PepsiCo. During his 12 years at PepsiCo, Mr. Ence served as a financial analyst, planning supervisor, planning and analysis manager and ultimately controller.
He received his Bachelor of Arts in Business Administration and Accounting from Southern Utah University in 1984, and obtained a Masters in Business Administration in Finance from Arizona State University School of Business in 1985.
Molly Harper
,
Executive Vice President of Operations
Ms. Harper has over 20 years of experience focusing on strategic planning and cross-functional leadership at life sciences companies of all sizes. Ms. Harper comes to Relmada most recently from Akcea Therapeutics, a development and commercialization company focused on helping patients living with serious and rare diseases, where she most recently served as Senior Vice President and Global Franchise General Manager. She was one of the initial employees at Akcea as VP of Commercial Development, where she designed and led the build-out of the global commercial organization. Prior to Akcea, Ms. Harper served as Senior Director and Head of US Endocrinology in the Rare Disease division of Genzyme. Her roles at Genzyme included Global and U.S. Marketing leads for the Endocrine and Cardiovascular businesses. Prior to Genzyme, Ms. Harper held increasingly senior positions across multiple sales and marketing functions in both primary care and hospital businesses at Merck & Co.
Gina DiGuglielmo
,
Vice President and Head of Clinical Operations
Ms. DiGuglielmo comes to Relmada with over 30 years of experience in clinical operations, both in pharmaceutical companies and contract research organizations. She managed and oversaw the execution of numerous clinical trials from Phase 1 studies to multinational, multicenter Phase 3 studies. Before joining Relmada, Ms. DiGuglielmo worked as a consultant for various biotechnology companies and held positions of increasing responsibility at Novartis, Bayer, Johnson & Johnson, Roche and Covance. She is a graduate of Fordham University with a B.S. degree in chemistry.